All our puppies from the B litter moved to their new homes-
we wish them and their owners the very best for the future!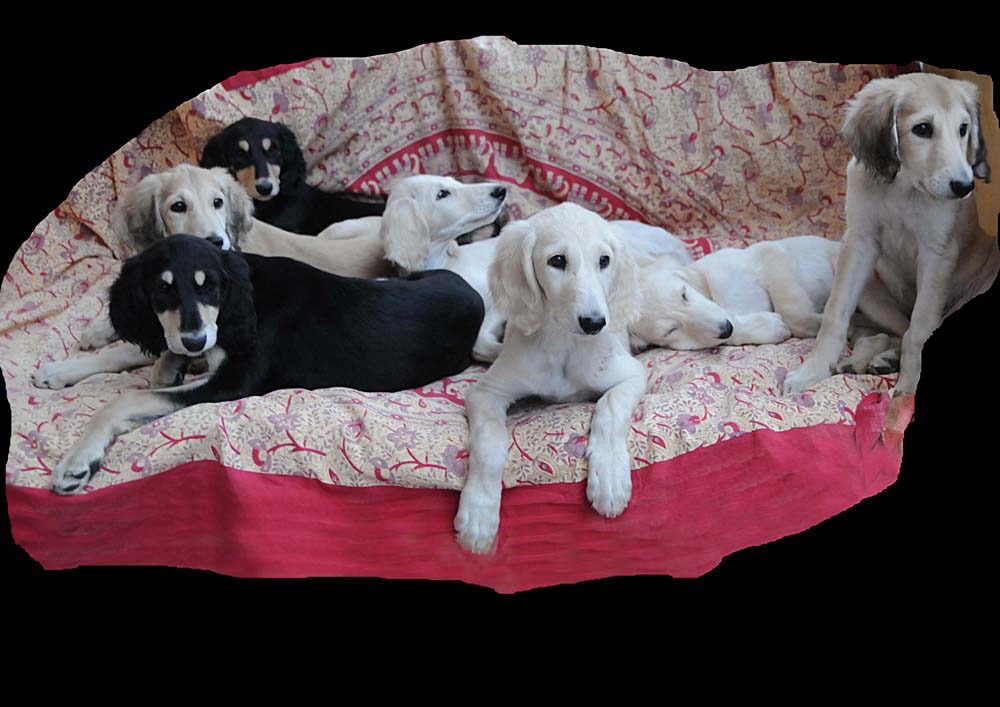 Fields of Gold is now International Champion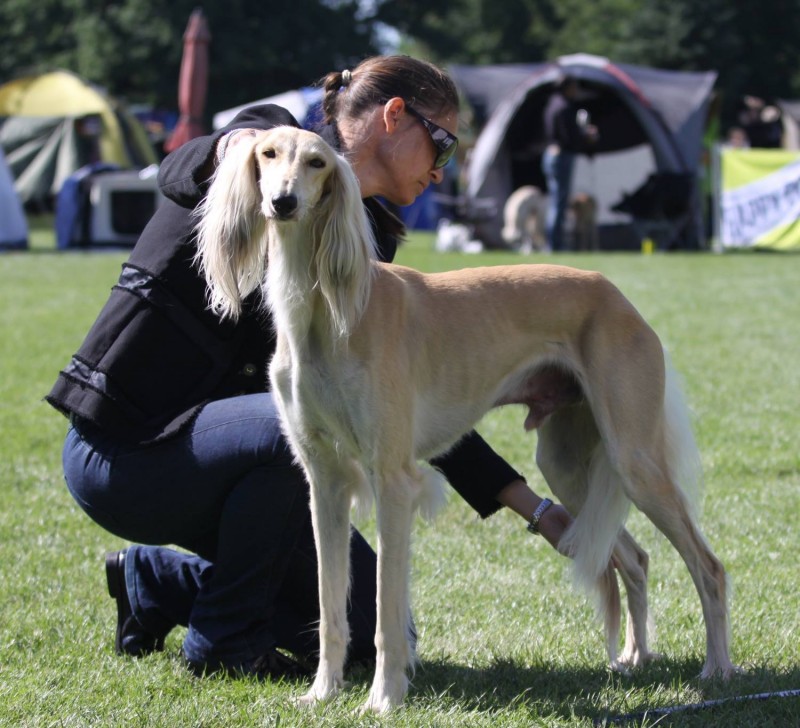 We had a wonderful weekend at the Donaueschingen SIghthoundfestival, Fields of Gold won the Championclass on saturday and was placed V3 on the next day! Numan was excellent both days and on Sunday he was 4th in Open class.
Many thanks to the judges Mr Frost/ USA and Mrs Hintzenberg-Freisleben/ D.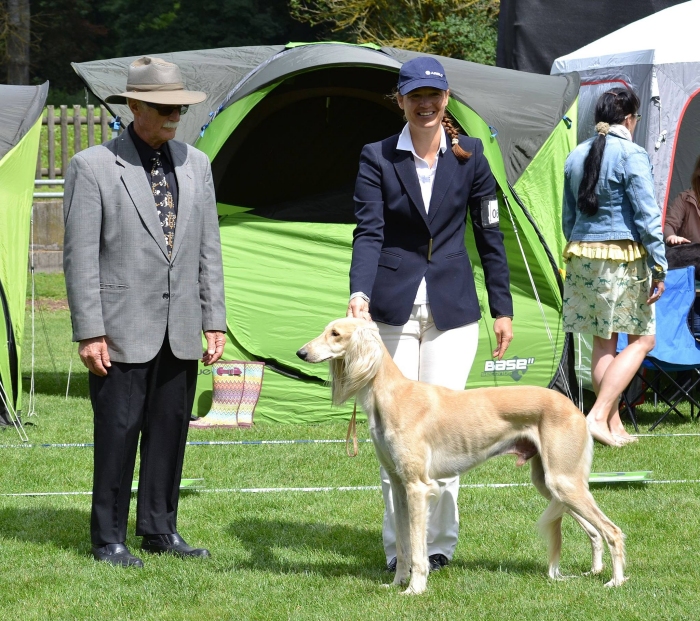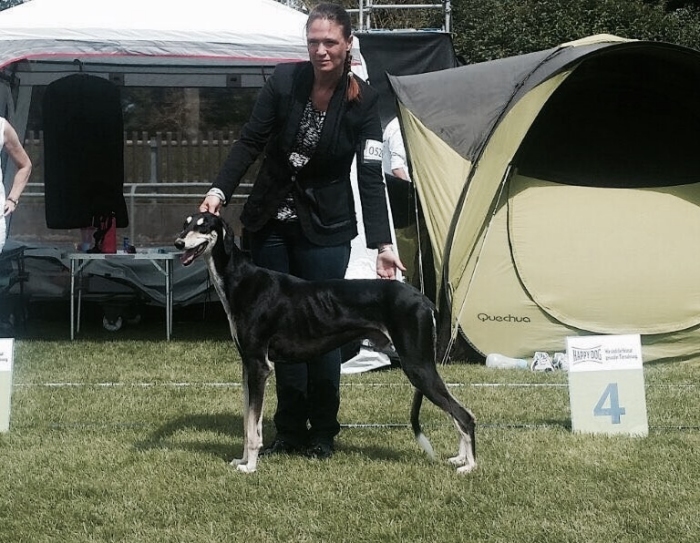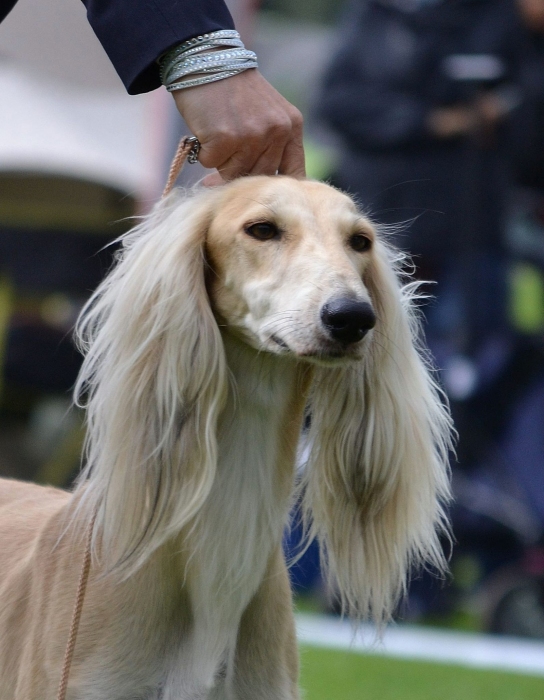 Fields of Gold is now German CH DWZRV and VDH Champion!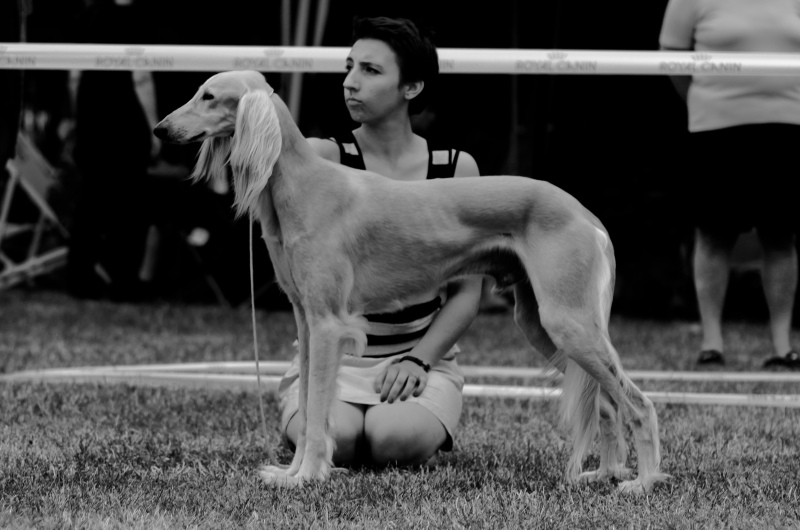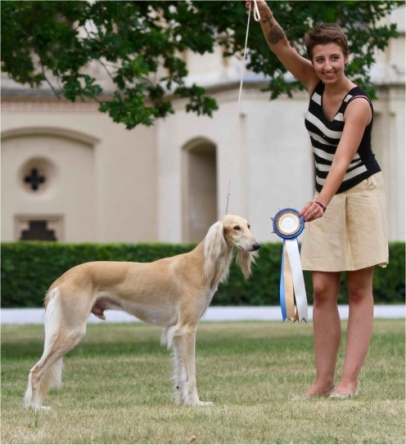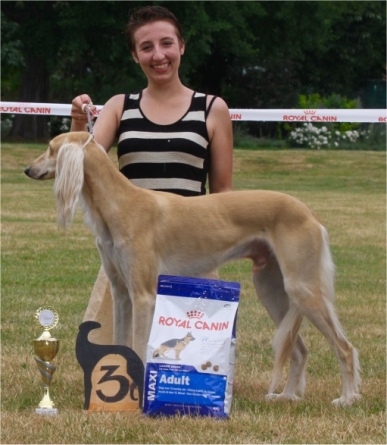 CAC Erfurt/ GERMANY
Athena is now German CH DWZRV!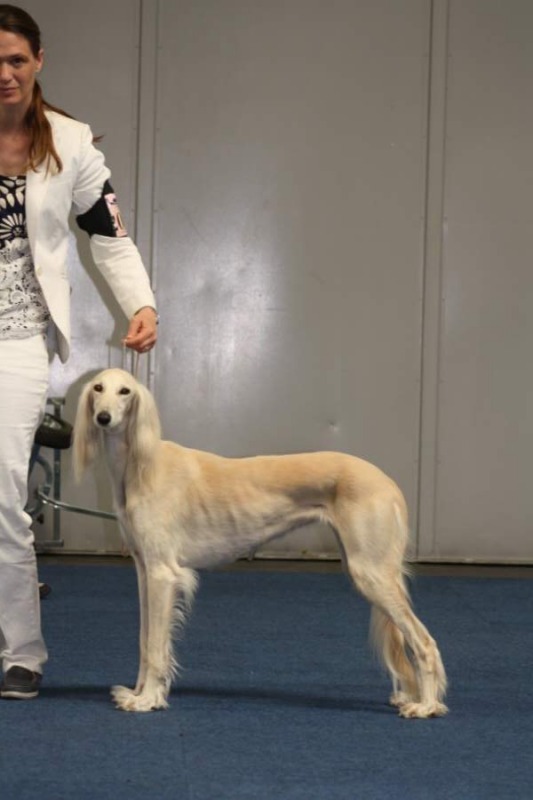 Filly won Open Class males with CAC at Erfurt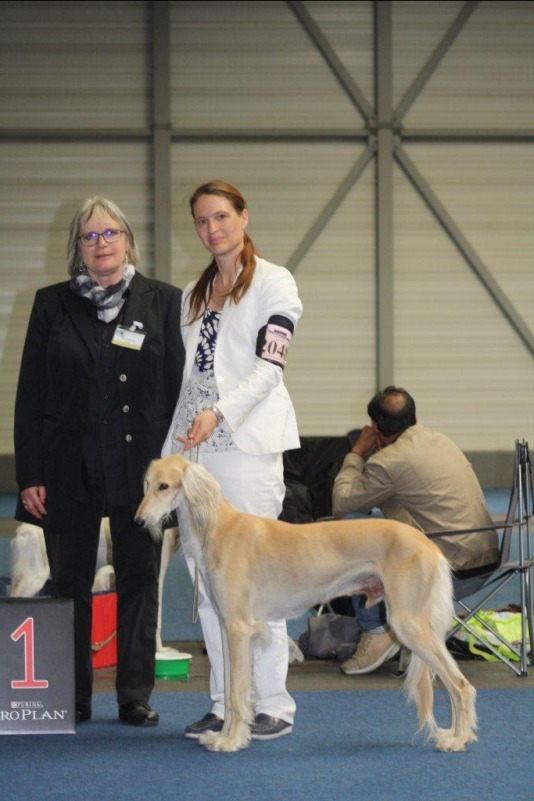 Many thanks to judge Ute Lennartz.
Fields of Gold was BOB under judge Maerki-Casanova at the ÷KWZR Klubwinner SHOW 2016 at Untersiebenbrunn, furthermore he went up to BIS 2.
Thanks to all for an great day!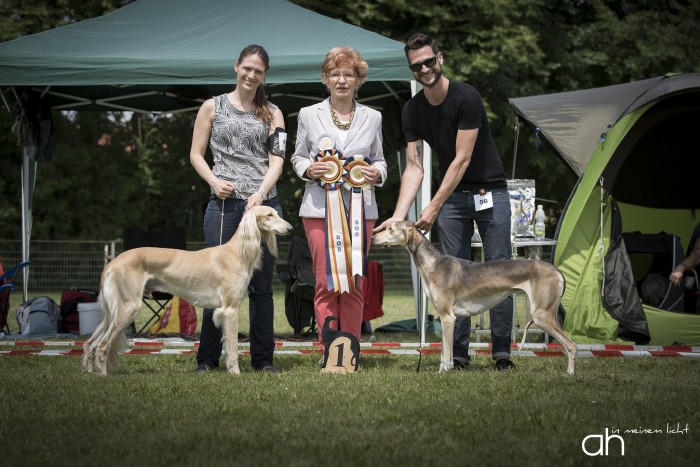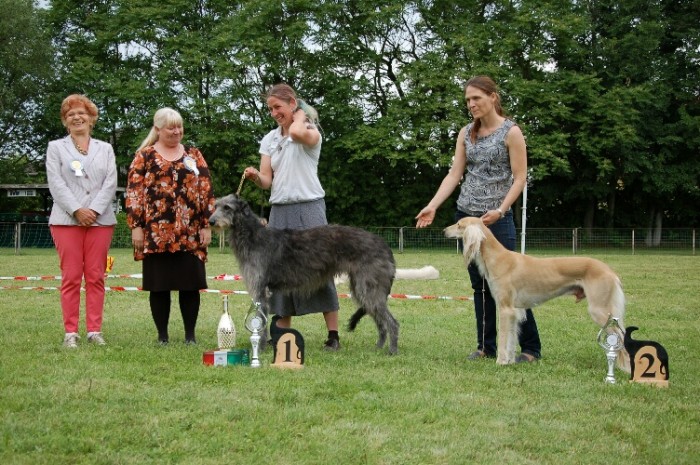 We had a special weekend at TŁttleben 14.5 / 15.5. 2016

Fields of Gold Tall Afar was EXC 1, CAC and Zabarre Showhunters Zahir was 2nd at the CACIL Coursing on the next day!
Showhunters Athena was Exc without placement, but under the last cut of 28 females in her class.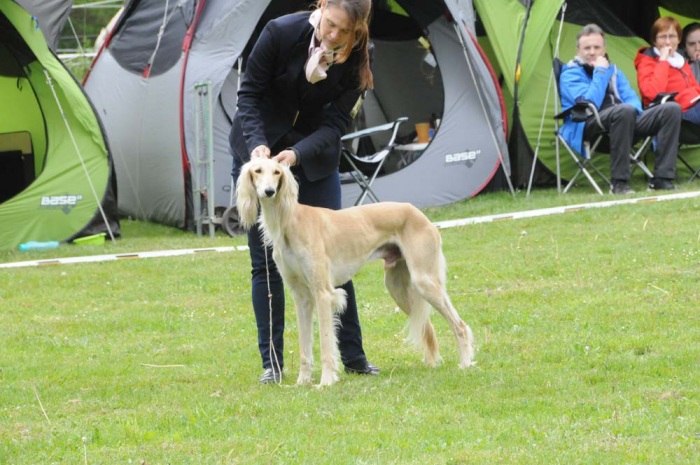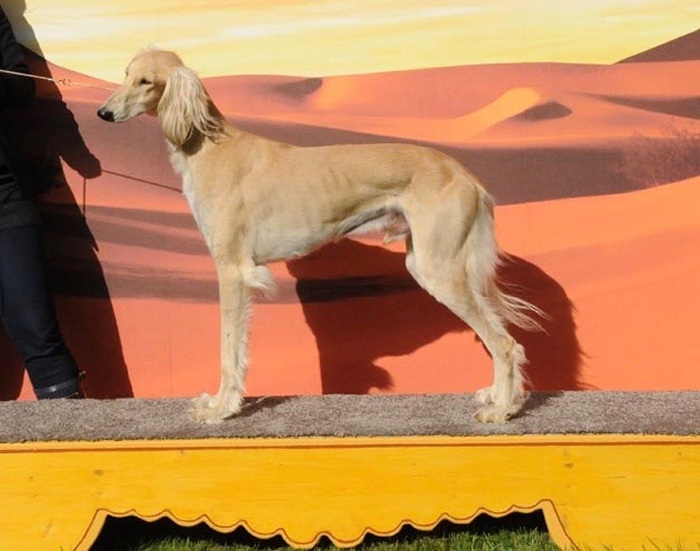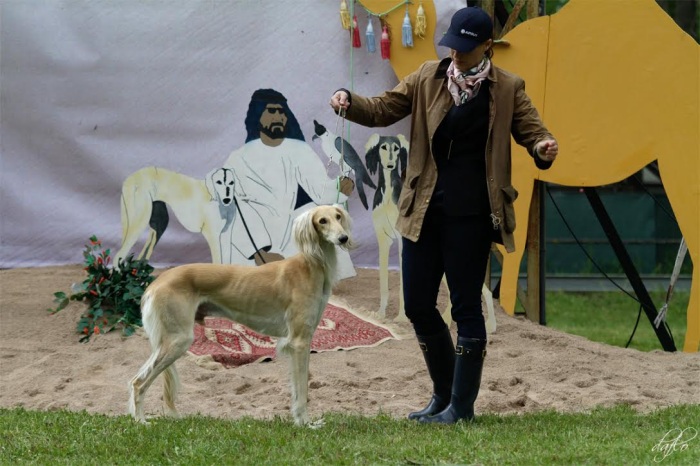 Athena was BOB under judge Mr Olaf Knauber at GrŲditz/ Germany
Ari was BOS and finished his German Champion DWZRV!
We are happy!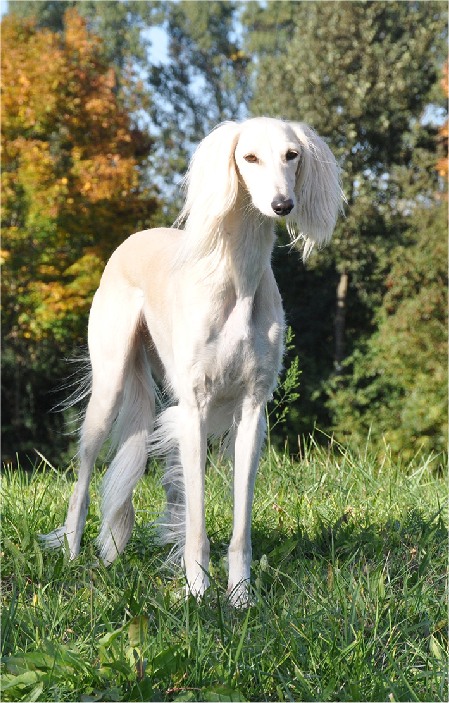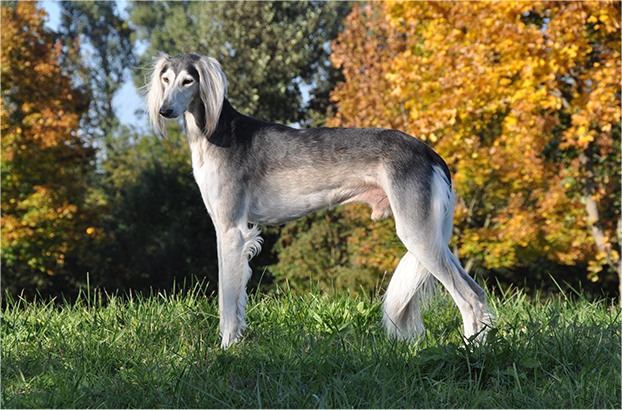 Donaueschingen 2015
We travelled to one of the biggest sighthoundshows in Europe.
We had a lovely time with our friends and did really great in the showring.
Fields of Gold Tall Afar, both days Juniorwinner and JuniorBOB, on Sunday placed Junior BIS 3
Numan Showhunters Har Kala Rachi, only shown on saturday, won intermedia class with Exc1, VDH
Showhunters Athena was Exc2, Res VDH on Sunday in a huge open class.
Zabarre Showhunters Zahir was shown on saturday, EXC in Championclass.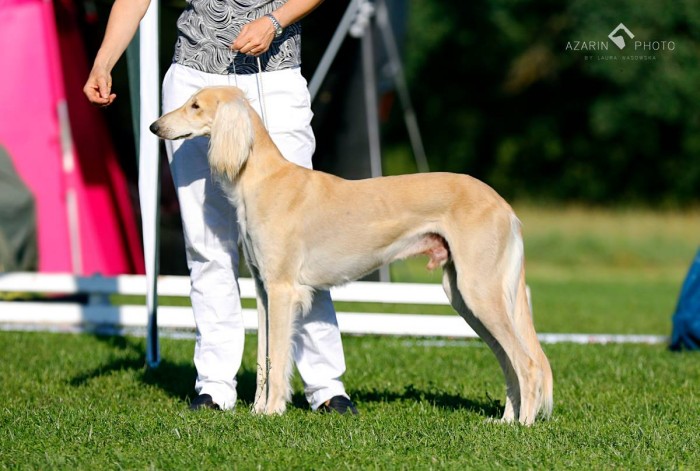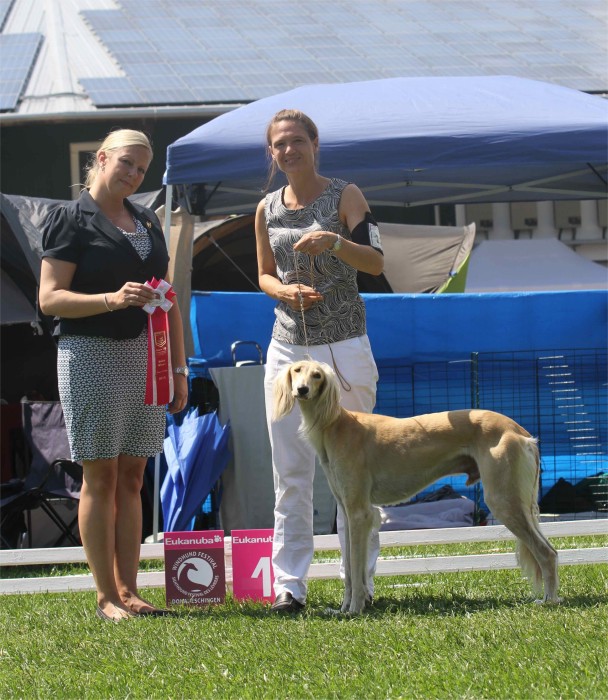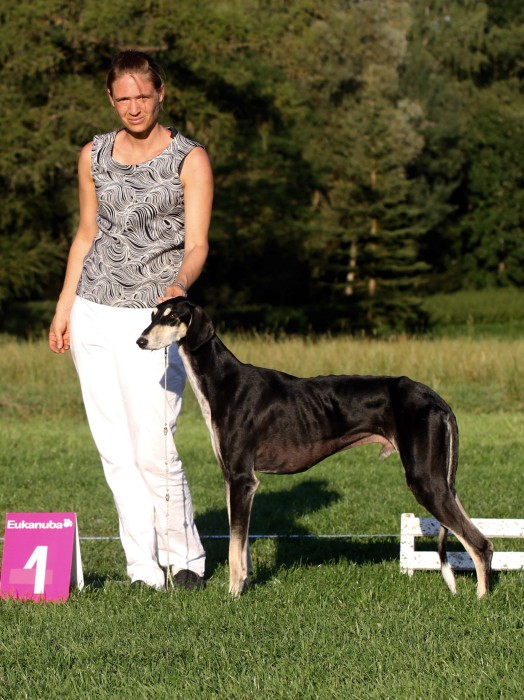 Fields of Gold was BOB at Oberwart, 11.7. 2015!
thanks to judge Sanda Terzic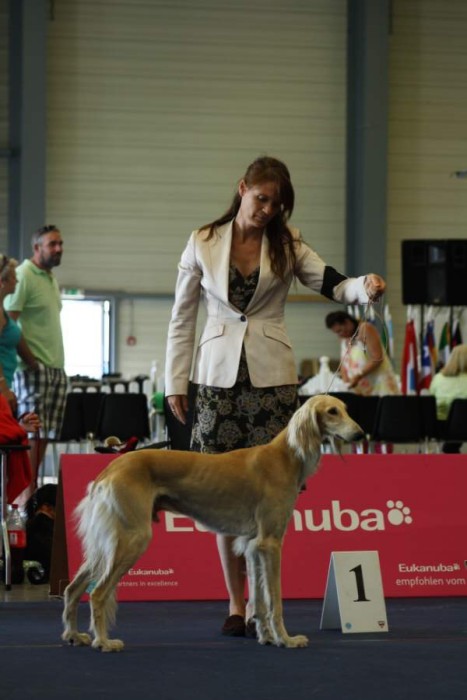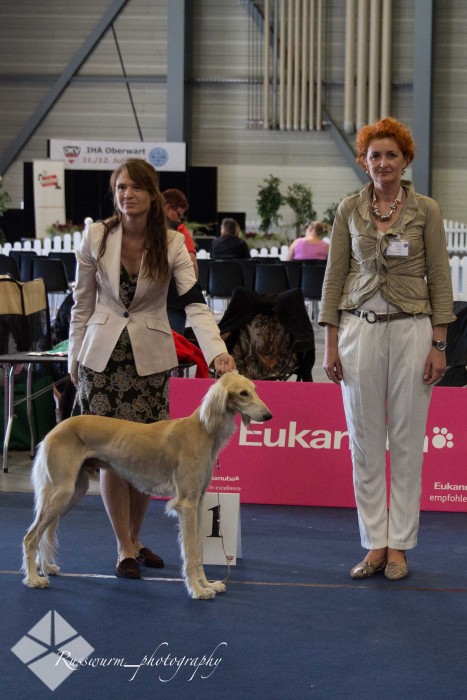 ÷KWZR Klubsieger Schau Inzing, 16.5. 2015

Moe was Best of Breed, BIS III and Fields of Gold Youthclubwinner and finally Youth BIS II
Showhunters Group won the Breeders class!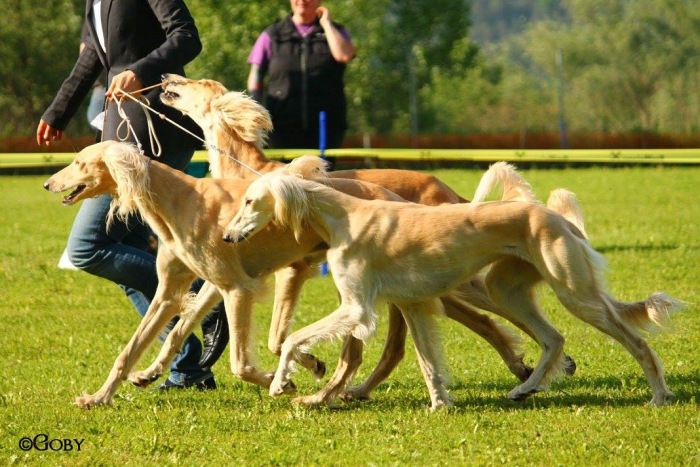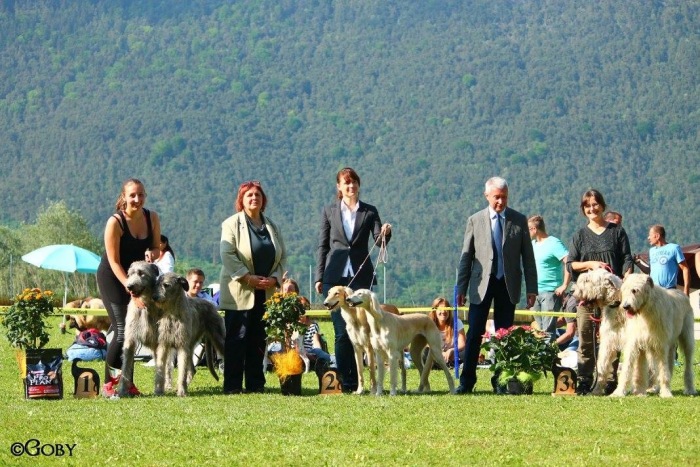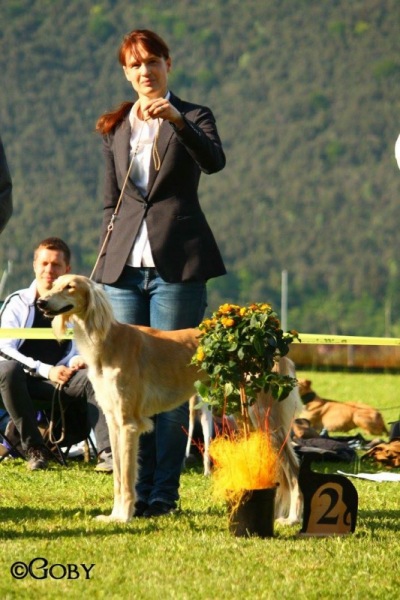 Our young team got some nice results in 2015
thanks to all judges!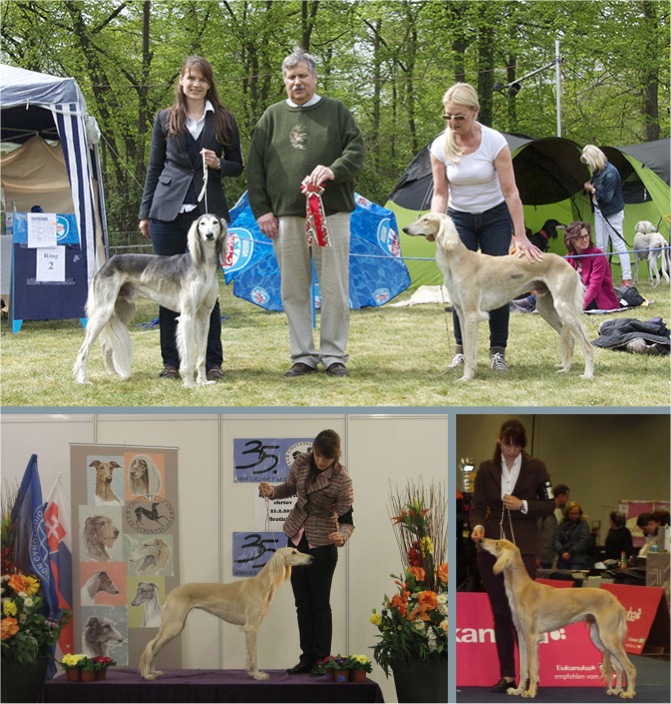 ÷KWZR Klubsieger 2014
Showhunters Athena BOS ÷KWZR Klubsieger 2014
Showhunters Aristokrat BOB ÷KWZR Klubsieger 2014
What an another nice result for this A litter!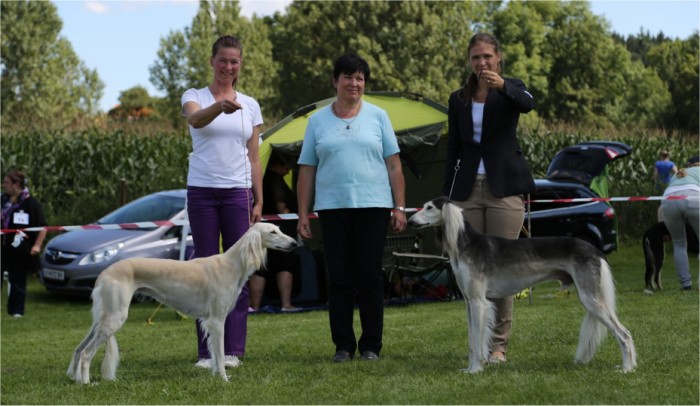 Aristokrat is Donauschingen Dual Winner BISII
Showhunters Aristokrat is now Austrian Ch, many thanks to all judges who made this possible!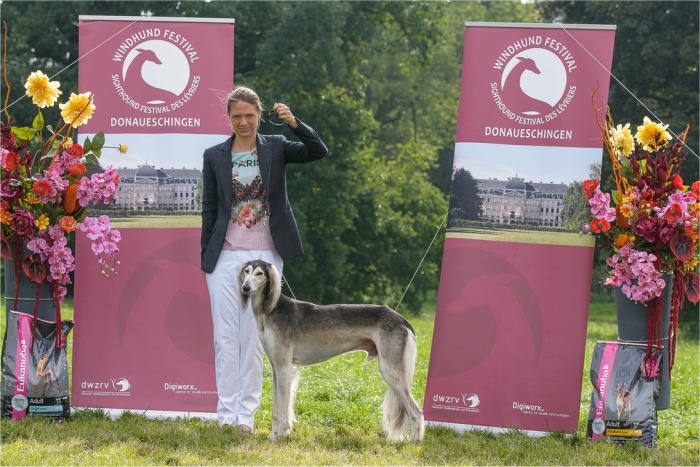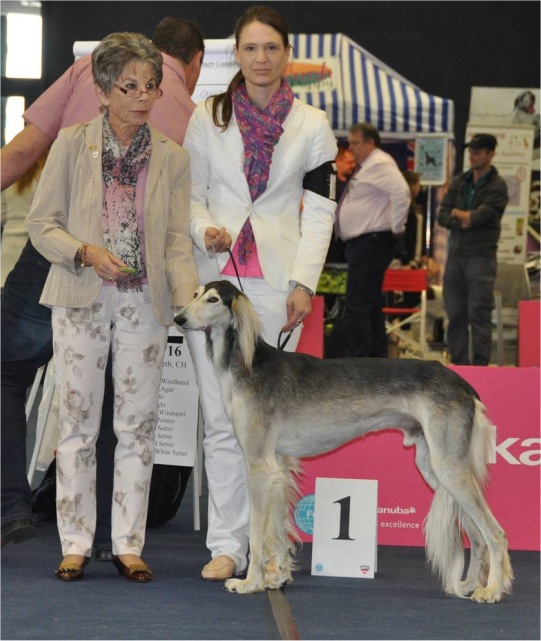 We had a fantastic day at Graz, Aristokrat was BOB and Athena was BOS, our little MaīNavi Ziba was so BIS puppy II!
Thanks to judges Elmar Sistermann and GŁnther Ehrenreich!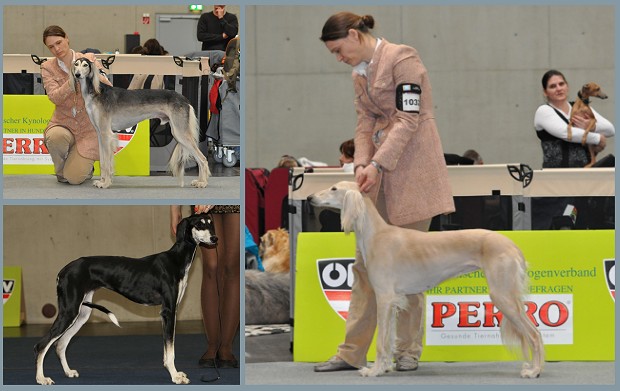 We had a great start at the Coursing in Stubaital,
Anouk was 2nd with Rec CACIL and CCLA, Aristokrat ended up as 3rd with CCLA!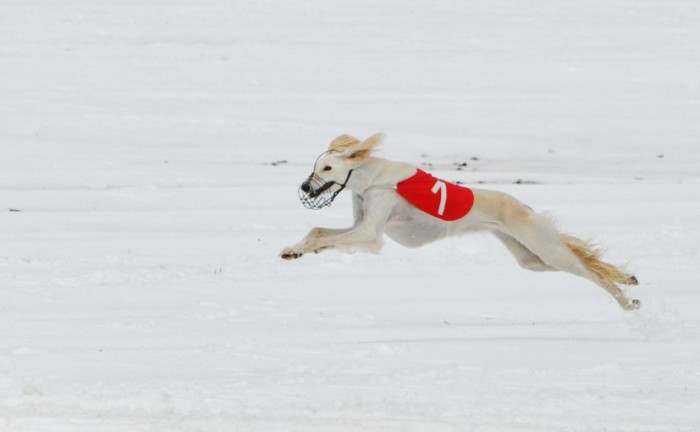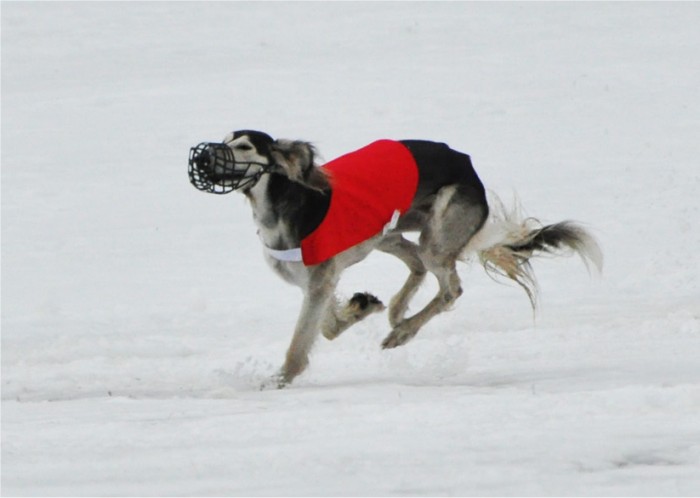 We plan to mate Zabarre Showhunters Zahir to Chirin Tall Afar in 2014, this is longwished dream from us.
The litter will be breed by Zuzana Cibulkova ĄTall Afar Salukisď in Slovakia in cooperation with Showhunters Salukis.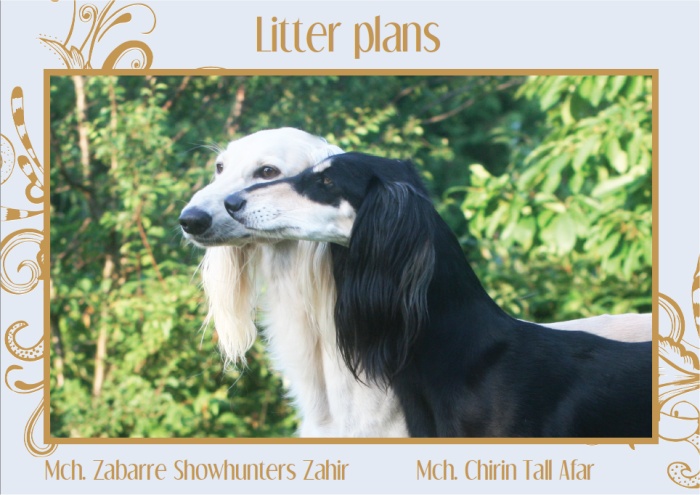 Fur further information you can contact us per mail:

Showhunters Aristokrat has his coursing license!